Face Bank, Feed it Coins!
Face Bank in RED, BLUE, Green
and Gray + NEW! "SAKURA" PINK



And now even creepier Face Bank, Face BANK EX is launched...
I bet you feel creepy
but feel good at the same time!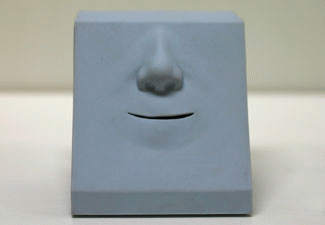 Save Money with "Weird but still-Adorable" Monkey with Fun!
Object-sensitive Censor in the EYEs!
Once you reach your hand to feed it a coin, wow!, it opens the mouth!

See how creepy they are!
See Face Banks and Mega Face Banks weirdly move:





New Face Bank doesn't have its creepy eyes
but has a nose like a humanbeing!


Monkey-faced Bank eats and saves coins!
Now on Strapya x Banprest Pre-Order Sale, Your Pet Face Bank will stock your coins to make you be much better off with Joy!


Banpresto Face bank now on sale at strapya world to the world!